Enjoying life on our developing farmstead while creating delicious homegrown and healthy from scratch foods and natural everyday products. Welcome to my blog Lemons and Lavender Farm
Hello, Im Deborah!
Welcome to Lemons and Lavender Farm, where we see the potential that the Lemons of life hold, and we take time to stop and smell the Lavender…wait, that's not the saying.
Im Deborah Langton, wife, mother and creator. I have an amazing husband, Trey Langton, and 4 beautiful children. We have 2 dogs, a cat, seventeen chickens and two ducks.
Two years ago we bought our first home on 7 beautiful acres and boy did it need a ton of work. We ripped up carpet, filled in holes, repainted, laid hardwood, did some major indoor and out door clean up and 6 months later were finally able to move in. However, we have so much more to accomplish.
If you would like to follow our renovation story, head on over to my other blog at Living Langton Homestead, where I will be sharing the start to finish process as it happens and Trey and I will share homesteading projects we complete here on our farm.
My childhood dreams come true
My dream since childhood has always been to live in the country and own pigs. As a young child I loved visiting my great grandparents two hundred plus acre farm in West Tennessee. I would beg to visit the pigs stalls, which apparently, according to my mom, stunk. But, she took me there anyway.
I suppose that's when farm life stole my heart. But then I grew up and it morphed into living in the country, having farm animals, growing my own food, and creating delicious healthy food for my family. Our seven acre farmstead is satisfying that dream in me, though I do hope to one day move to a large farm or at least somewhere big enough for us to own a heard of cattle, sheep and pigs and for my daughter to finally get the horse she's wanted.
Why Lemons and Lavender
When I think of lemons, I think of summer, fresh and bright, food and drinks bursting with flavor. Many don't realize that Lavender is a wonderful culinary addition that has some great health benefits as well as calming effects. Add the two together and you have a fresh and beautiful but not overwhelming combination of flavors that bring about feelings of summer sun resting on your cheeks and the scents of lavender wafting through the cool breezes.
In college I thought I would own a bed and breakfast on a farm one day, who knows, maybe I still will. I took cooking classes and watched endless reruns of Good Eats episodes. The cooking channel was constantly on the tv. I loved creating beautiful and delicious foods.
This was the end of year exam in my culinary course. It wasn't a requirement to make it pretty but I love beautiful food.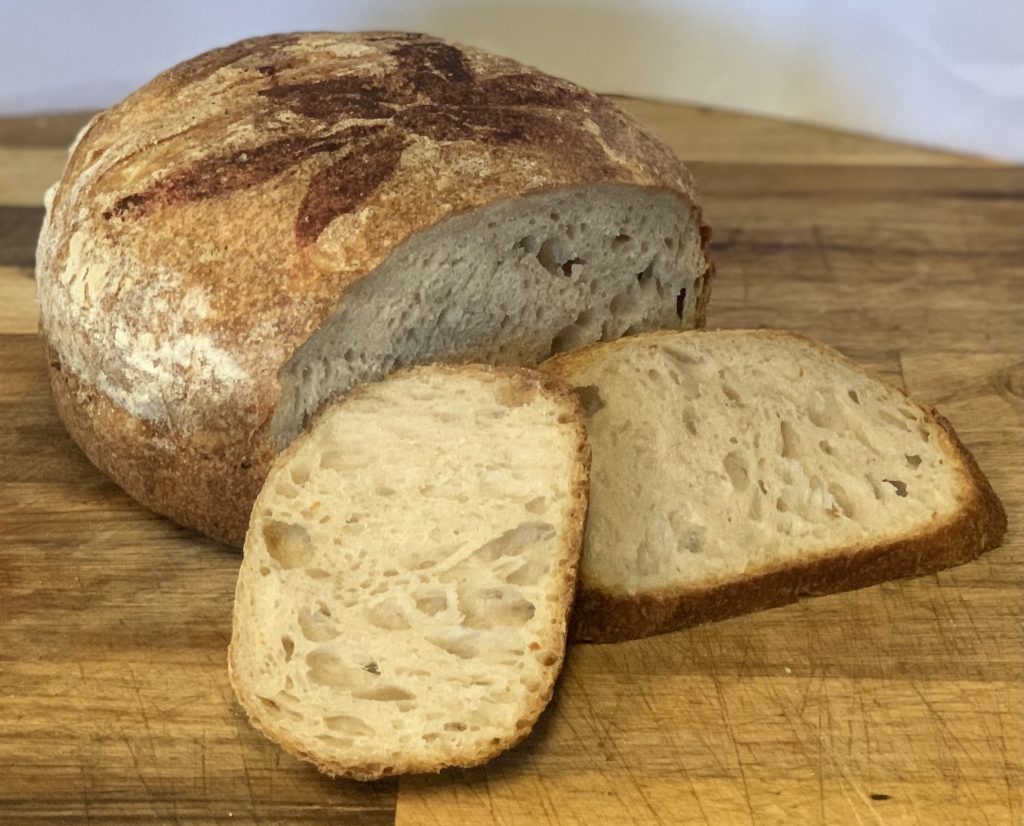 I made this sourdough bread yesterday. My family devoured it!
Years ago, as I was trying to get my eczema under control, I began researching how food affects our bodies. That is when I stumbled on the traditional way of preparing foods such as grains, legumes, and nuts. I began slowly incorporating a few recipes here and there. Sauerkraut, Milk Kefir, Kombucha, fermented vegetables, and Sourdough are some of my favorite foods to ferment. Theres nothing like a hot crusty loaf of Artisan Sourdough fresh from the oven.
Fun Facts About Me
I lived in Atlanta for 2 years, and enjoyed it
I taught Ball Room Dancing for a year but didn't have any dance experience before I started with that company. It was such a unique and awesome experience
I was part of a pottery studio coop in Nashville, just minutes from where I grew up. I will share some of my pottery but unfortunately I didn't really get many good pictures of my work
I eat chocolate almost every night after my kids are in bed and prefer chocolate over every other flavor, except Lemon
Im really tall, 5'9